Theatre in the Cemetery

Enjoy a unique and entertaining theatrical performance that takes you through the St. Boniface Cathedral's cemetery, one of the oldest in the city. Hear stories from French, Métis and Manitoban history while visiting gravesites of fascinating historical characters such as Louis Riel, founder of our province.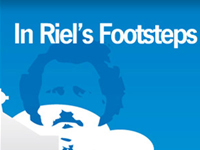 Theatre in the Cemetery presents two plays this summer: "In Riel's Footsteps", a unique theatrical tour of Saint-boniface Cathedral's Cemetery and the "Chasse-galerie", Quebec's best known folklore tale. Performances in French and English available.