Assiniboine Park Zoo


Take a walk on the wild side by visiting us here at the Assiniboine Park Zoo, located in beautiful Assiniboine Park, along the historic Assiniboine river in Winnipeg, Manitoba, Canada. One of the City of Winnipeg 's most popular attractions, the zoo is open every day of the year.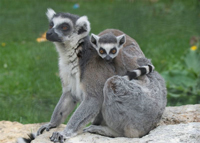 The Assiniboine Park Zoo has approximately 2645 individual animals of 398 species in its collection. Our animal collection is ever changing and we encourage you to visit often.
The zoo is a great place for close-up viewing of animals from all corners of the world. However, due to local weather conditions, the zoo specializes in cold-hardy species from northern latitudes and mountain ranges